SOME PHOTOS FROM BULGARIA
These photos were taken with our old digital camera and are of poor quality because the poor thing didn't fare well on the trip over on the airplane. However, we're putting them up on the website so you can get an idea of what things look like over here.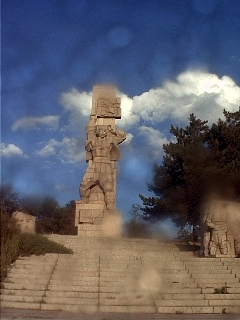 Monument on the hill overlooking Panagyurishte. The 1876 uprising against the Turks (leading eventually to Bulgarian freedom) began in the Panagyurishte area.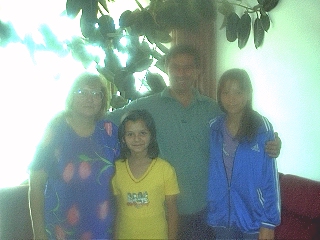 Our host family in Panagyurishte, the Seferinkini. From left to right: Petya (schoolteacher), Ani (10 years old), Georgi (engineer with the local mine), and Millena (14).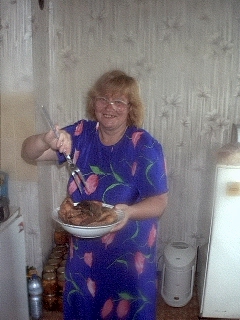 Petya in her kitchen preparing fish (carp) that Georgi had caught in a mountain lake.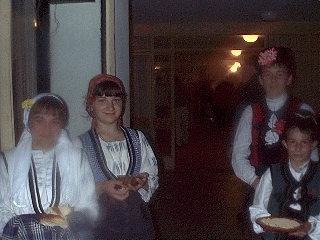 A folk music group from a small village near Panagyurishte. They entertained us on our second night in the country, in the small town of Strelcha ("town of roses.")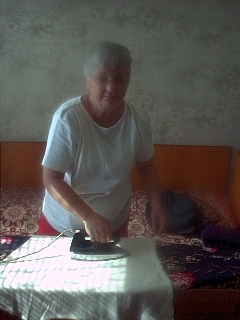 Edith ironing in the Seferinkini home.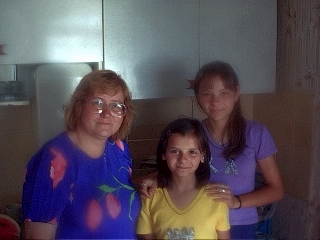 Petya and the two girls in the kitchen of the Seferinkini "blok" apartment.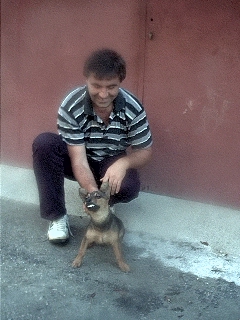 Georgi in front of his garage, with a neighbor's feisty little dog.